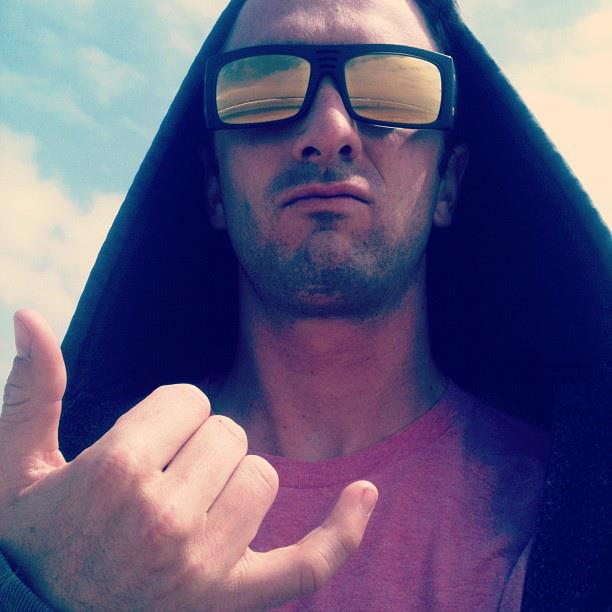 Taylor "Birdman" Larison is the founder and owner of Birdman Media which specializes in longboard surf videos and related "lifestyle" videos for musicians and manufacturers.
Taylor was born and raised within walking distance of the Pacific, in Oceanside California where he followed the natural progression of So Cal boys: Crawl, walk, skate, ride and surf.  As a young teen he picked up a camera and quickly merged his love of outdoor sports and movie making.  His school productions and horror movie send-ups become legend.  As a Junior in high school Taylor's dad, an avid outdoorsman, redirected Taylor from academics to the Arts, where Taylor excelled at Photoshop, photography and graphic design and along the way, nonchalantly picked up four first place finishes in the Del Mar Fair Photo contest over four different years.
In his senior year of high school Taylor had a chance meeting with the surf legend, Donald Takayama's nephew Guy, who invited Taylor to film his surfing and shaping, which triggered a career for Taylor as one of Southern California's premiere young longboard surf videographers!
Taylor has since released 4 full length longboard surf video's (Pictorial Perspective, KOALA KHRONICLES, Say No More, KOALA KHRONICLES: The Noosa Legends of Gnarnia) and 2 short length films (Birdman Chronicles Vol. 1, MALIBU.).  Taylor has filmed all over the world from Mexico to Australia, to the beaches of California.  Taylor is a one man artistic wrecking ball filming, authoring, designing and editing all his own work!
In summary, Taylor's resume includes video productions for: Irie Nation Radio, Volcom Stone, Volcom Entertainment, Toes On The Nose and Electric Visual Sunglasses. Surfboard shaping: Bill Stewart, Matt Calvani, Terry Martin, Guy Takayama, Gary Larson, Chris Cravey and Josh Hall. A list of some bands that Birdman Media has filmed as well: Pepper, Valient Thorr, Triston Palma, Riverboat Gamblers, Groundation and Jimmy Cliff to name a few.
Currently Birdman Media is simultaneously producing two full-length surf epics that will be premiered and released Summer 2015. Stay tuned to dates and times! yewww